Tandem
Skydive
The tandem skydive is the most popular of all skydives – perfect for the newbie adrenaline junkie, as you'll be strapped to a fully qualified instructor who does all the work, leaving you to enjoy the view!
You can book to do a tandem on your own, or with a group of friends and our airfields are open all year round.
Feel the full force of flying through the clouds from over 10,000ft at up to 125mph! It's a truly unforgettable experience – though just in case, you can book a video to remember your jump by! If you have any questions, check the FAQs page.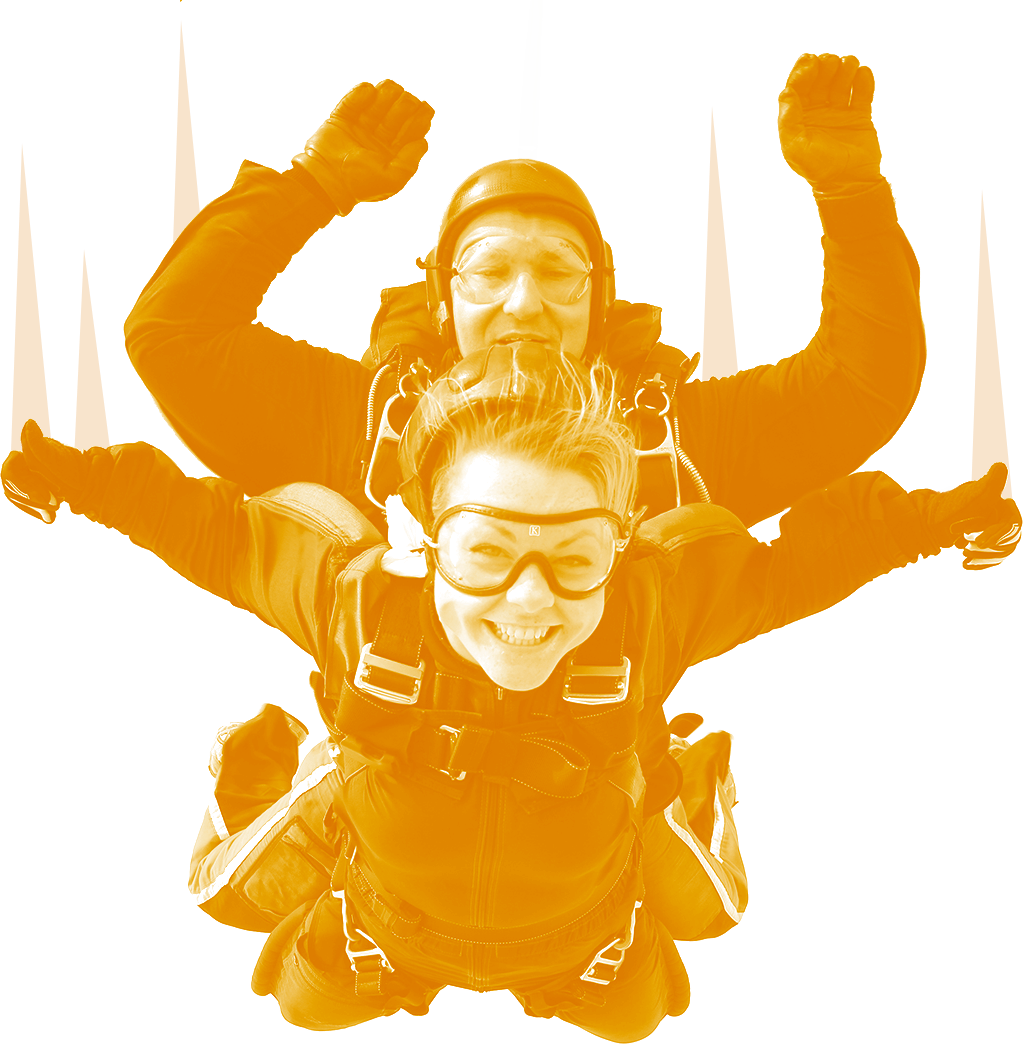 This is it, your tandem skydive – strapped to your fully qualified, expert instructor, you begin your descent into the pure open sky. As you exit the aircraft, you dive straight into an incredible 30-40 seconds of freefall time, soaring through the sky at rapid speed (approximately 120mph). By this point, your adrenaline will be at its absolute peak – there's no rush like it!
Your parachute opens, and the beauty of the landscape surrounding you suddenly comes into view. The high-octane thrill of the freefall now becomes something more relaxed and inspiring. You will feel as though you are floating through the sky as you slowly descend; be sure to enjoy the view, you'll never get to experience anything like this again!
And you've done it!
All the euphoria and bliss of the tandem skydive will rush through you at this point, you're back on dry land and you've completed a truly incredible experience.
Our jump locations
With lots of skydiving centres across the UK, there is sure to be one near to you. Check the Prices and Locations page to find the airfield closest to you.